Product Description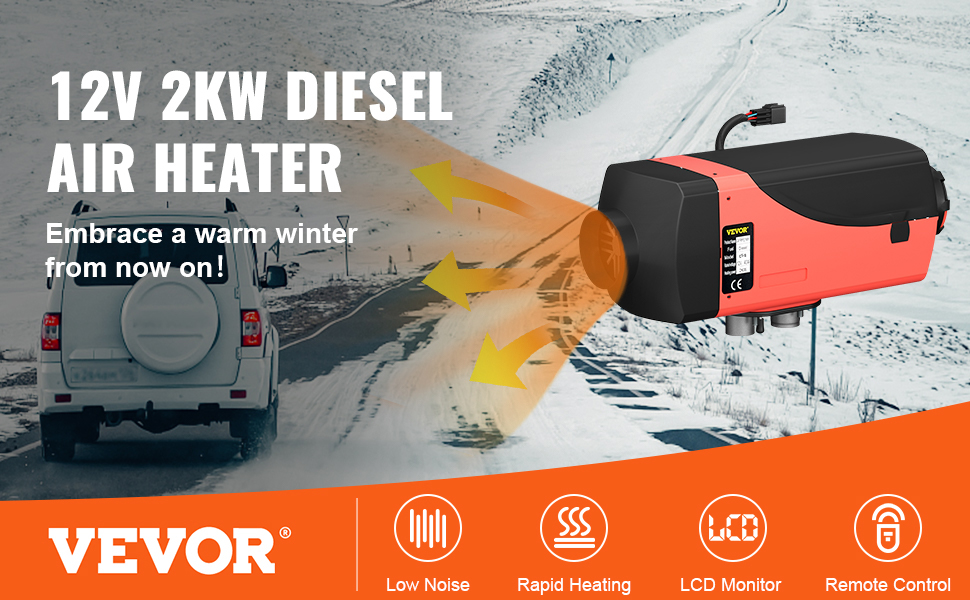 12V 2KW Diesel Air Heater


When it gets cold, we provide you with this diesel heater 12V to warm your whole winter. The heater diesel heats up fast and eliminates the windows' frost quickly. Due to the low fuel and power consumption, it is suitable for longer operation time. You can install this parking heater 12V diesel anywhere in your vehicle and easily operate it via the LCD panel. Our diesel heater van is a handy morning companion for any diesel vehicle and is ideal for indoor use.

High Mechanical Efficiency

Tough Equipment & Tools, Pay Less


VEVOR is a leading brand that specializes in equipment and tools. Along with thousands of motivated employees, VEVOR is dedicated to providing our customers with tough equipment & tools at incredibly low prices. Today, VEVOR's products are sold in more than 200 countries and regions with 10 million plus members worldwide.


Why Choose VEVOR?


Key Features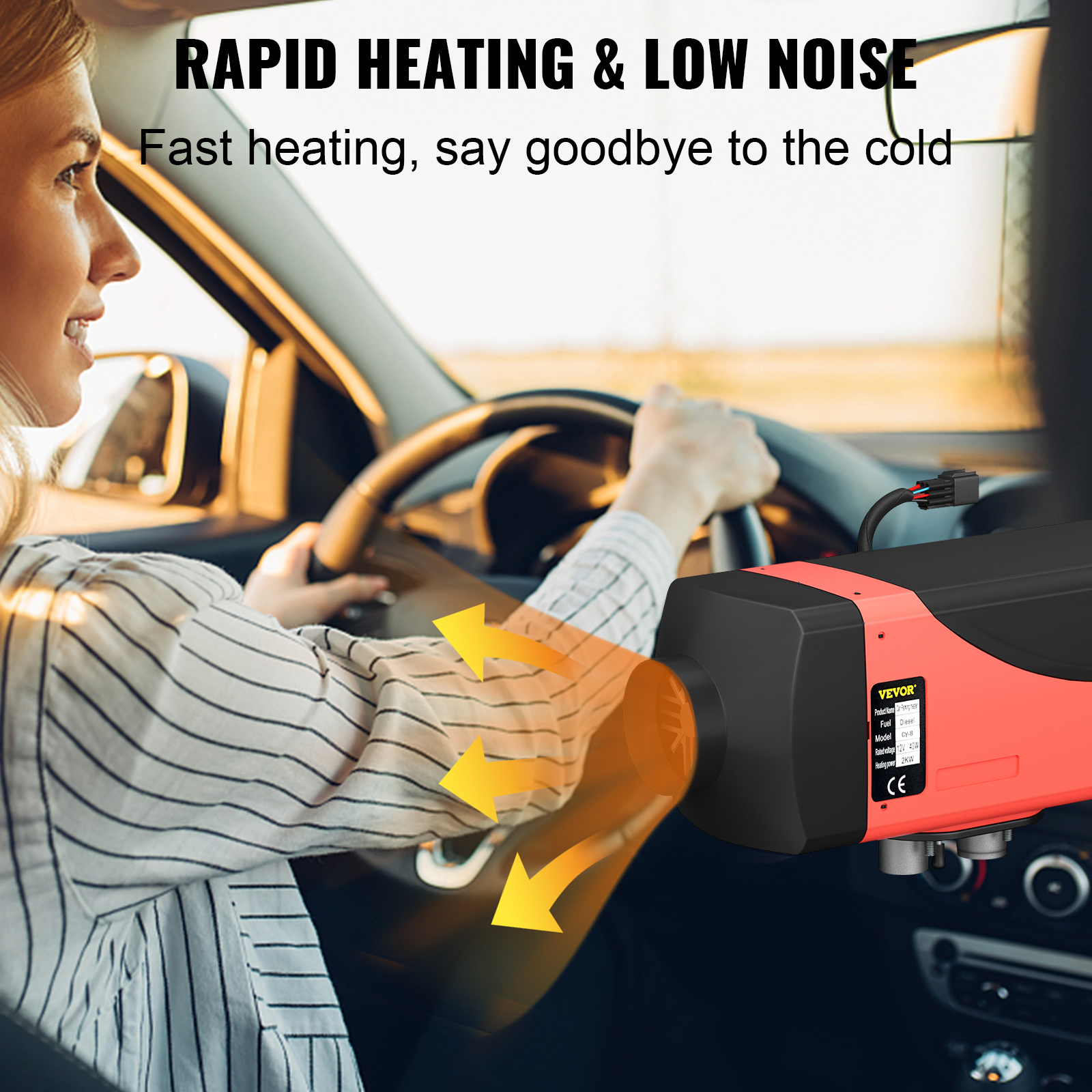 Rapid Heating & Low Noise


The 12V 2KW diesel air heater achieves rapid heating even at -40℃, which quickly eliminates the windows' frost off your car. Noise is also effectively reduced through blower speed control, silent fan, and oil pump.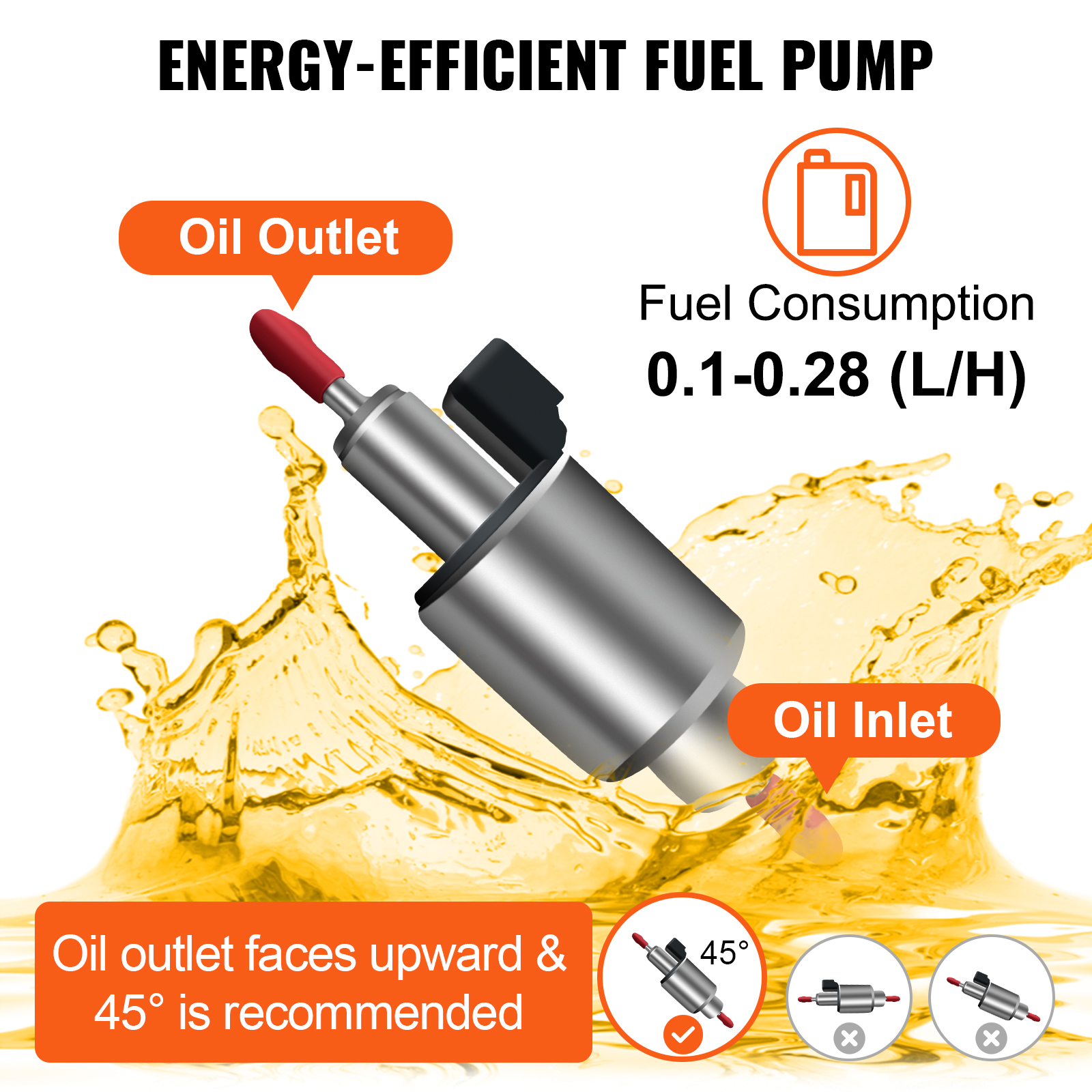 Energy-Efficient Fuel Pump


Our diesel heater is extremely energy-saving with low fuel consumption of 0.1-0.28 (L/H). Besides, the fuel pump's injection frequency and intake air amount are accurately controlled by ECU to extend the service life.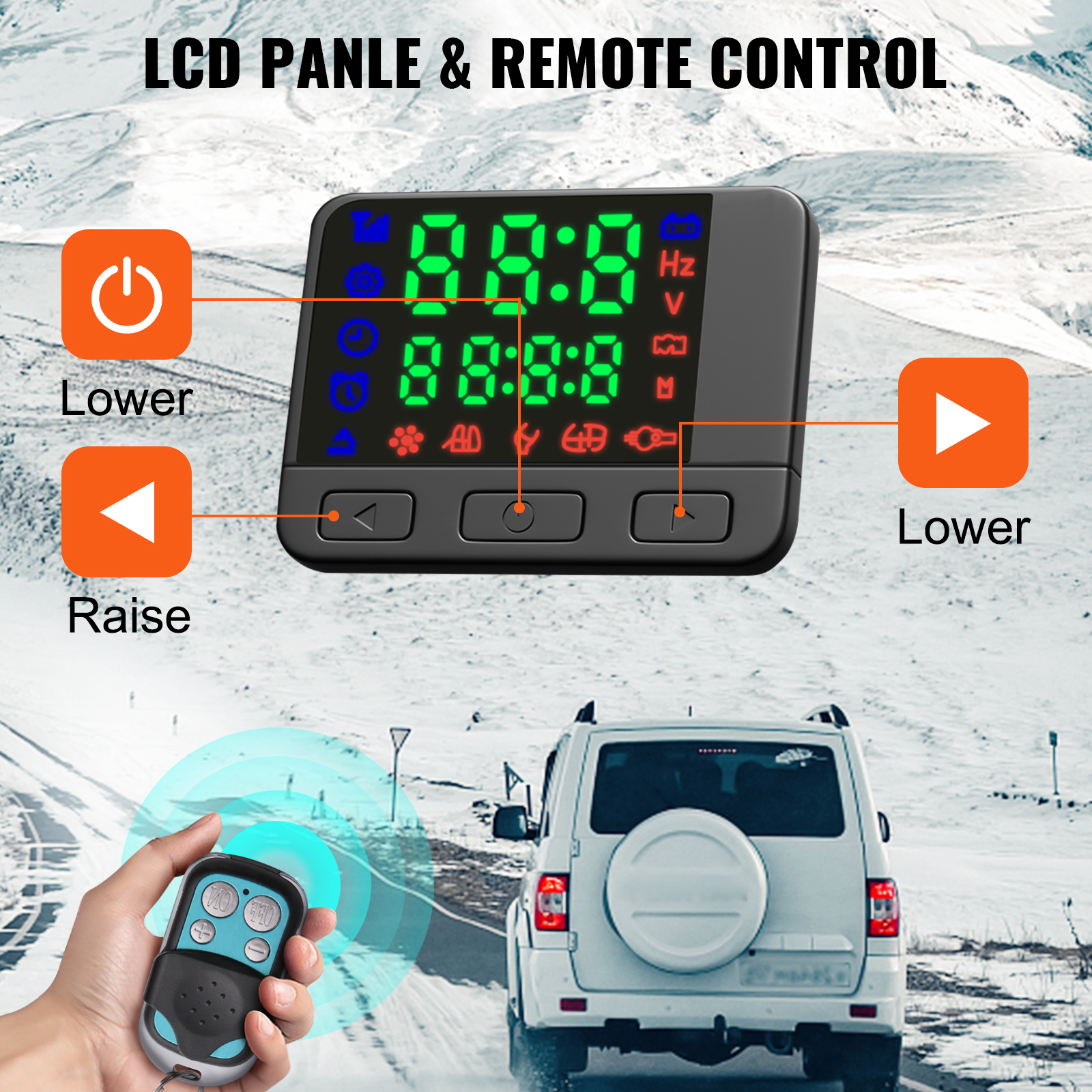 Sturdy Aluminum Construction


The combustion chamber, base, and heat-dissipating scale are all sand-blasted aluminum parts. This diesel parking heater is integrally constructed, featuring uniform heat dissipation and high-temperature resistance.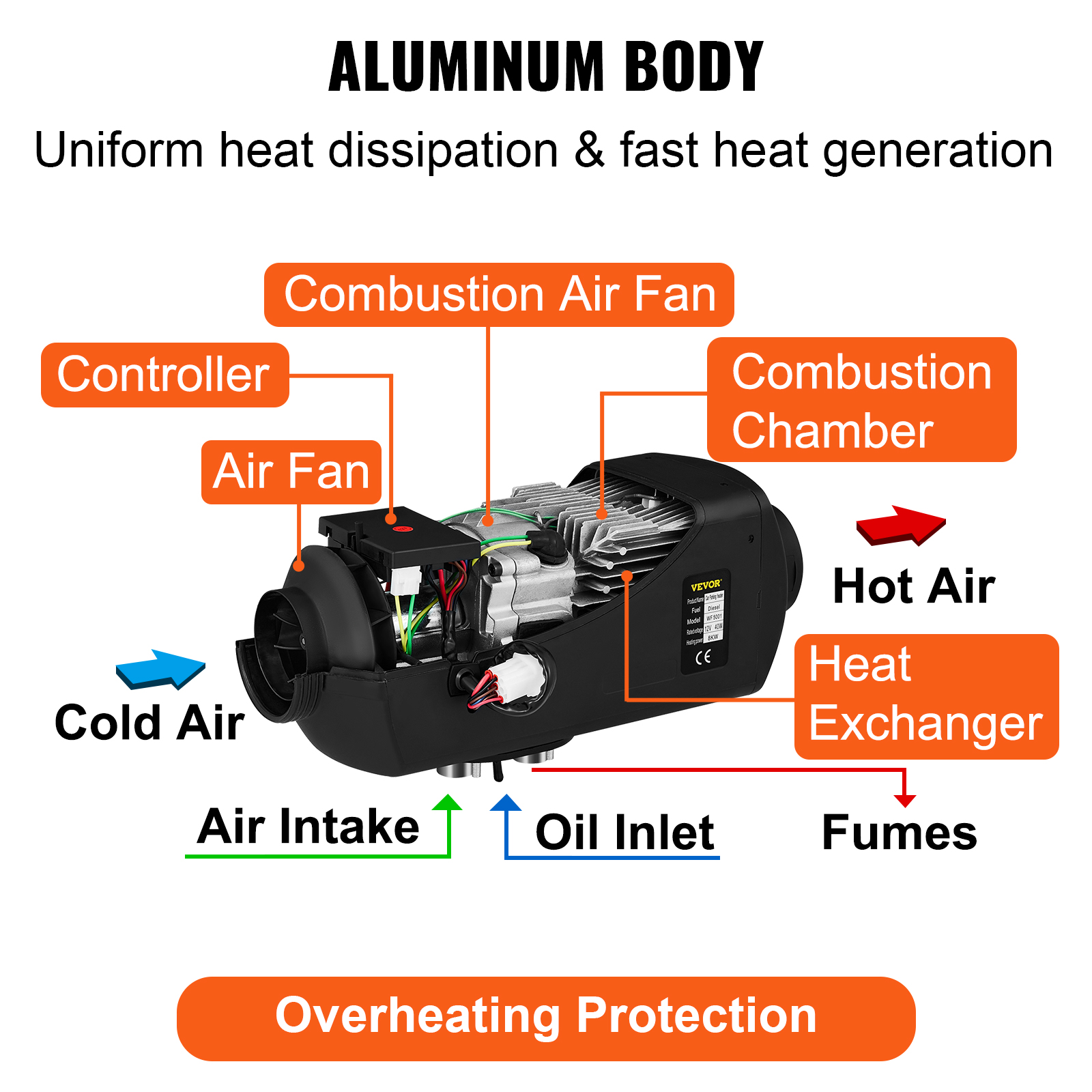 LCD Thermostat Monitor


With a digital LCD monitor, the parking heater provides two manual and automatic temperature control modes for your option. You can also preset the heating switch time through the timing heating function.


Easy & Flexible Installation


Our bunk heater comes with a complete mounting package, including all essential parts, pipes, and tools. It is easy to use and can be flexibly installed in multiple locations on your vehicle.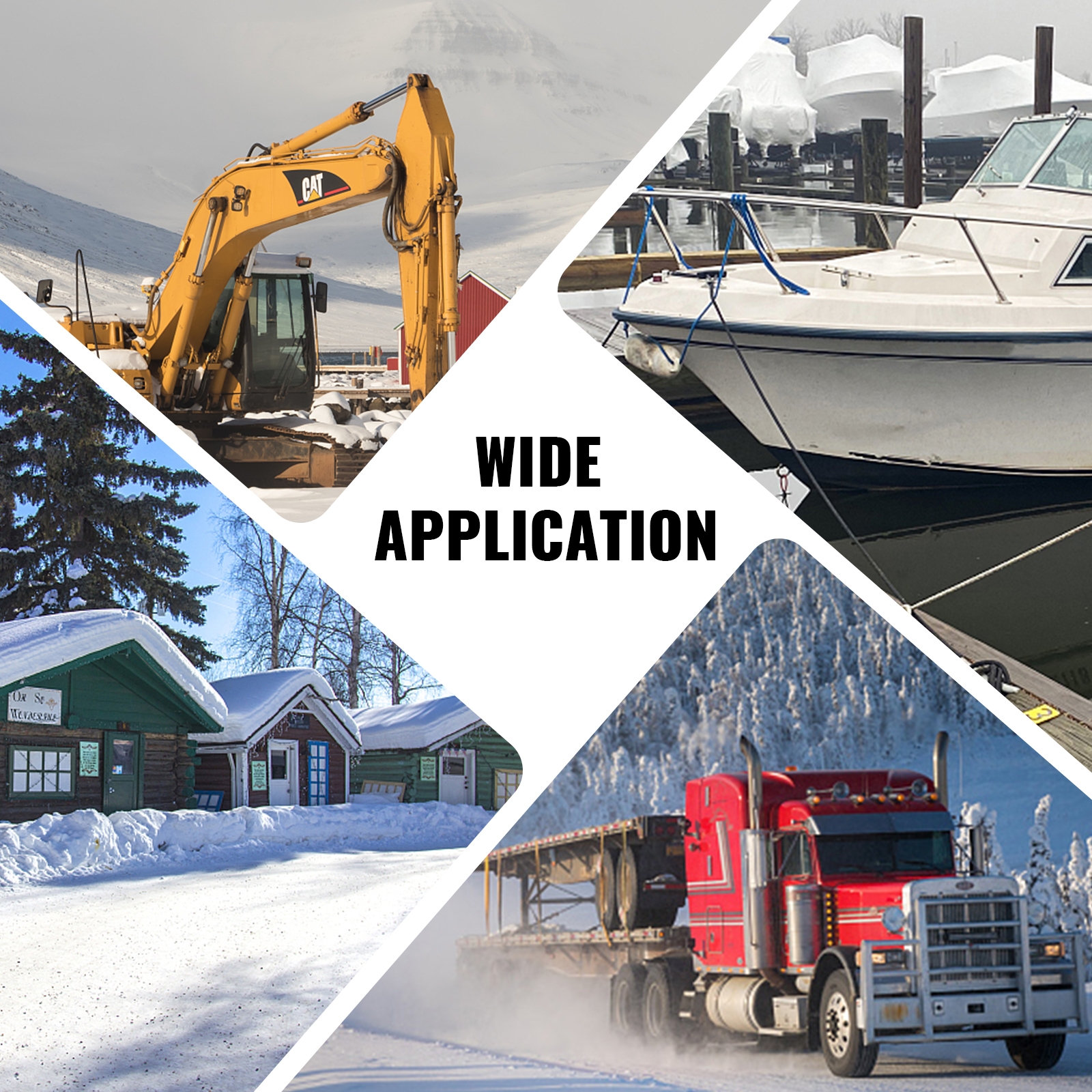 Diesel Vehicles & Indoor Use


This bus heater is commonly applied for cab heating of various diesel vehicles, such as cars, RVs, buses, vans, trucks, boats, etc. It is also suitable for home, warehouse, factory, office, and other indoor use.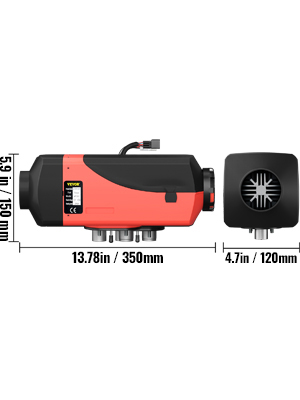 Specifications-Red with 10L tank

Material: Aluminum + Plastic
Fuel Consumption: 0.1-0.28 (L/H)
Heater Working Temperature: -40℃~+20℃/-40℉~+68℉
Oil Pump Working Temperature: -40℃~+20℃/-40℉~+68℉
Operating Voltage Range: 10.5-16/21-32V
Tank Capacity: 10L/2.6 Gal
Motor Size (L x W x H): 11.4" x 4.3" x 5.9"/29 x 10.9 x 15 cm
Tank Size (L x W): 15.3" x 16.1"/38.9 x 40.9 cm
Motor Weight: 6 lbs/2.7 kg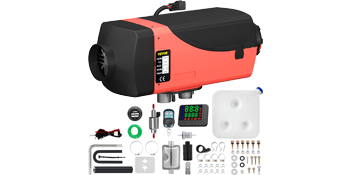 Package Content


Specifications-Blue with 5L tank

Car air conditioning type: Heating
Fuel consumption(L/h): 0.18-0.48
Working temperature of the Heater:-40℃~+50℃
Working temperature of the Oil pump:-40℃~+40℃

Package Content


Specifications-White with 10L tank

Car air conditioning type: Heating
Fuel consumption(L/h): 0.18-0.48
Working temperature of the Heater:-40℃~+50℃
Working temperature of the Oil pump:-40℃~+40℃

Package Content